Carved Catalin Bakelite Powder Box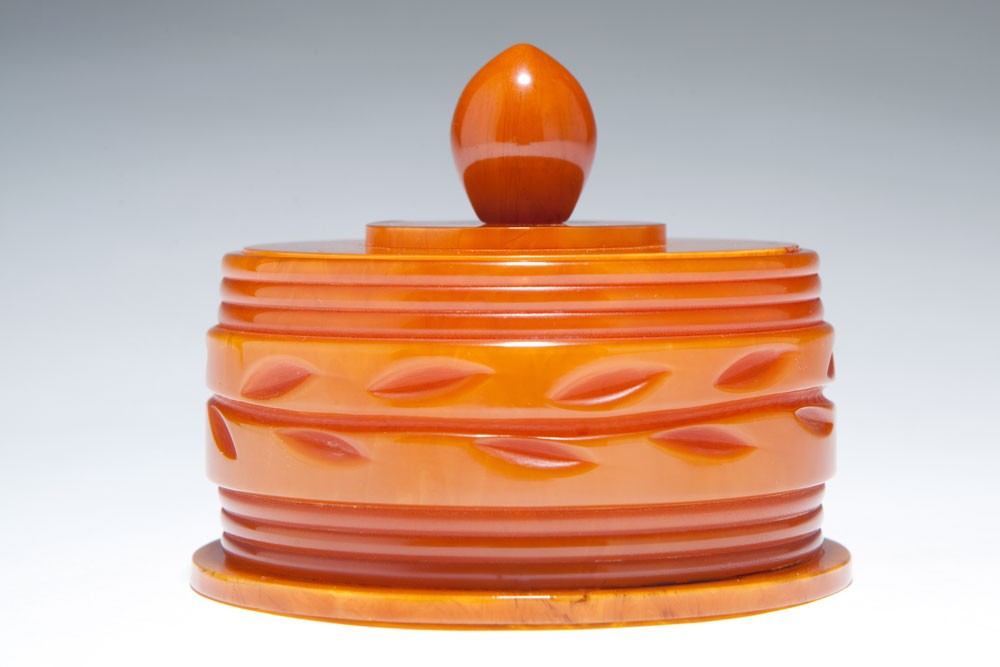 Beautiful Art Deco Butterscotch Colored Bakelite Powder Box
Ref: O243
Butterscotch carved Catalin powder box made in the early 1940's by the Catalin Corporation. The heavily hand carved Art Deco circular box is simple + elegant with its stepped top and acorn finial.
Powder box is original and retains a beautiful factory gloss and has no cracks, or repairs. Base has a small mold mark/chip that does not detract from the beauty of this Catalin Bakelite box
Measures approximately: 4" long 3" deep by 3" high to finial.
Price: $450.00