Brass "Feet" with Felt for Emerson, Fada Radios - Re-created to Exact Specs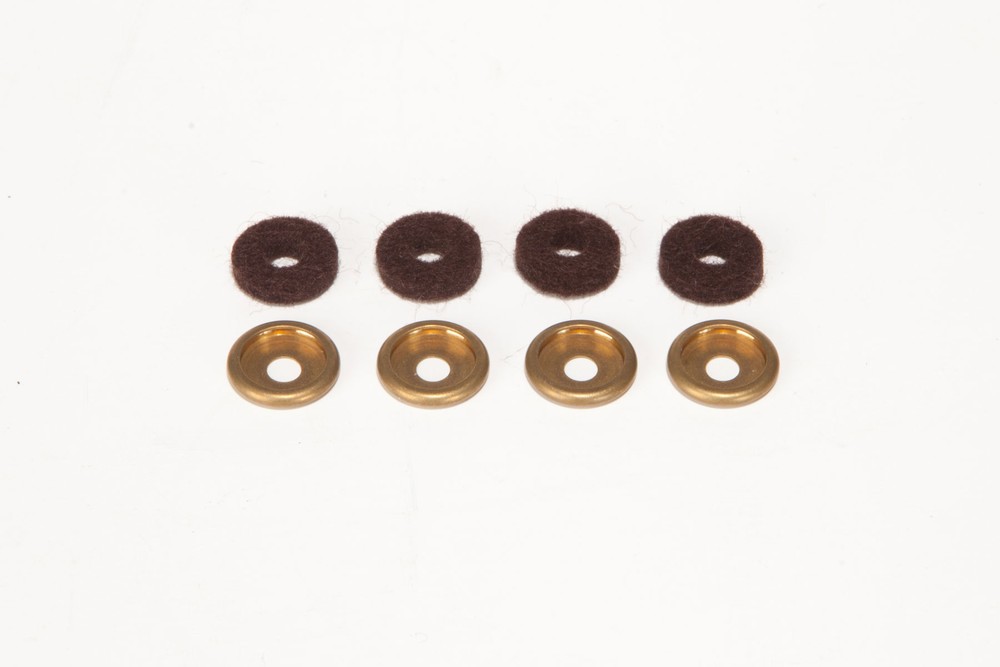 Come in Sets of 4 Each - Screw/Nail Not Included
Ref: MB121
Brass with brown Felt "Feet" for Emerson, Fada, GE and other brand radios antique radios - these re-creations are just like originals. These are great to replace missing or damaged "feet" on antique radios. Feet are sold in sets of 4 and include the brass foot and felt. Please see photo of these installed on a FADA 53 Catalin radio.
Please note: screws or nails for wood radios required to attach to specific radio are not included.
Price includes Domestic USPS first class shipping for up to 4 sets.
Price: $15.00