Mark Woolley Collection of Catalin Radios Auction Catalog - Bonhams NY 2007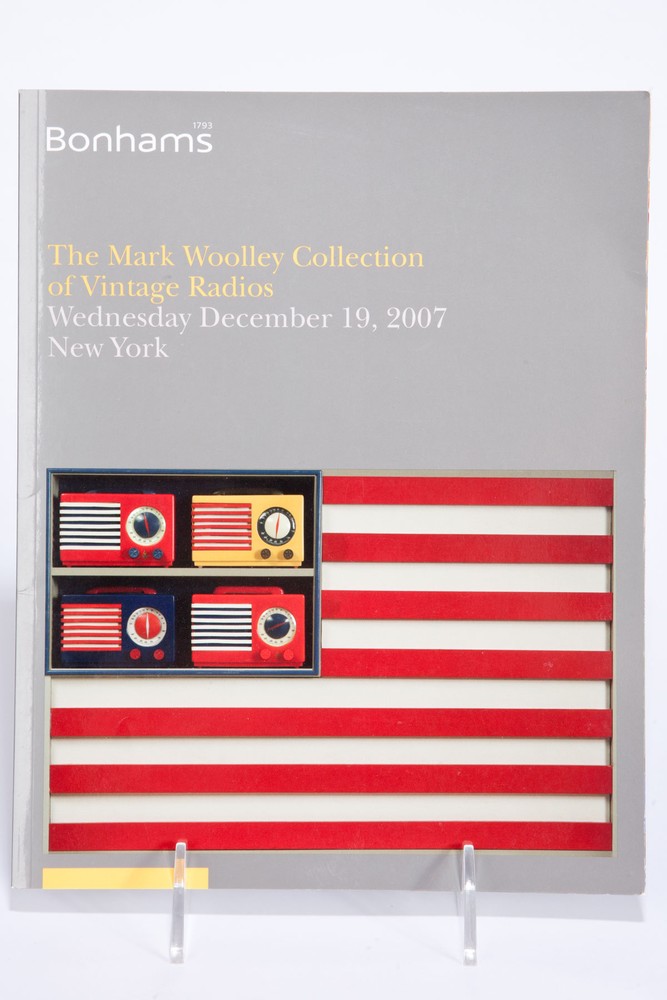 Rare out of print Catalin Radio Auction Catalogue.
Ref: MB117
The Mark Woolley Collection of Vintage Radios Bonhams auction catalog from 2007 that took place in New York.  Impressive Catalin radio collection auction catalog in all color consisting of 221 lots. This catalog is difficult to come by and is out of print/stock.  This copy is in very good used condition with only minimal signs of use.  Includes printout of final prices realized.
Price includes shipping within the US.
Price: $80.00