Deco Viking Clock in Marbleized Butterscotch Bakelite Catalin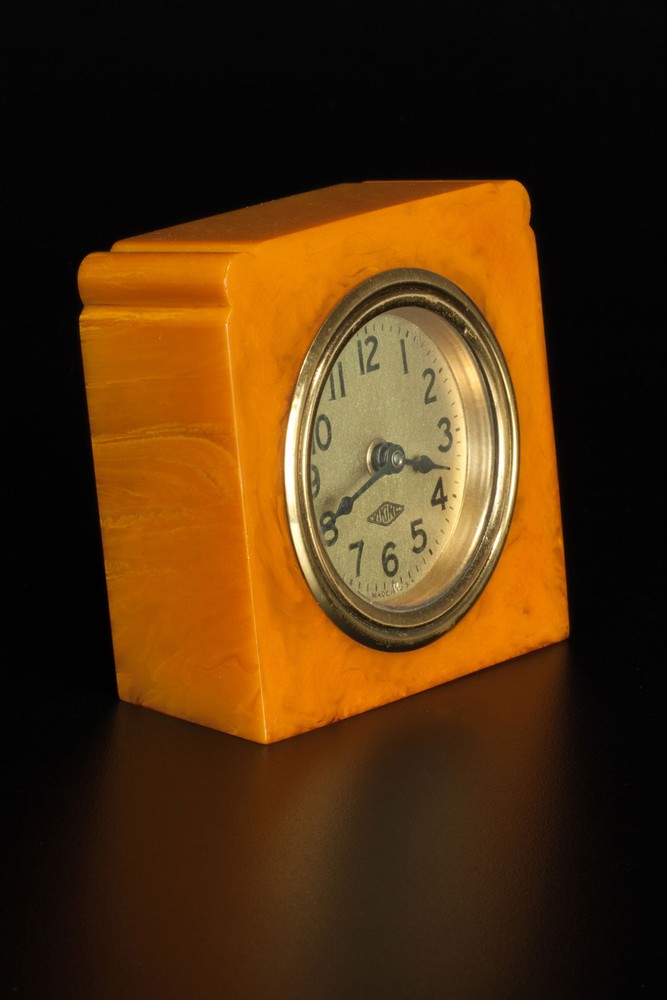 Great Simple Deco Viking Clock
Ref: CL139
Beautiful Deco Viking catalin bakelite clock in a rich marbleized butterscotch. The glossy catalin case has beautiful lighter yellow, and clear marbleizing that adds dimension to this great clock. Brass trim is bright.
The clock's Catalin case is mint with no chips, or fleabites; however it has a few scratches consistent with age and careful use.
Measures approximately: 3.25" wide by 3" high by 1.25" deep. Clock does not tick when wound, it is recommended you have a qualified professional service it, as it may need lubrication and calibration.
Price: $150.00