Deco Radio: The Most Beautiful Radios Ever Made by Peter Sheridan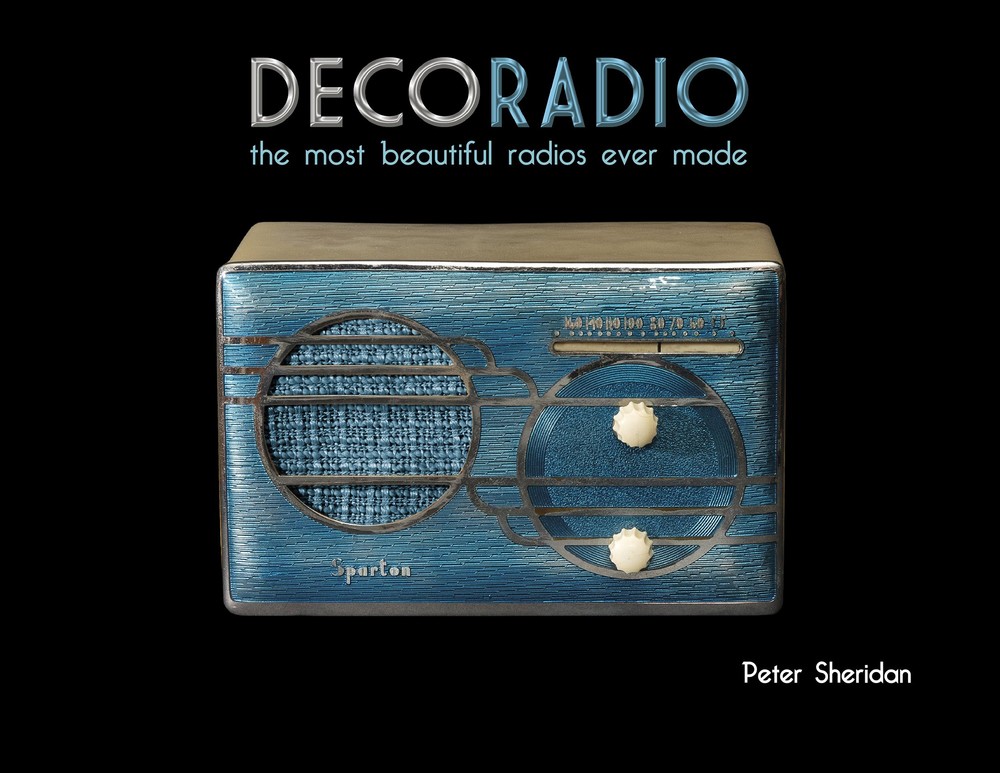 Great Newly Published Book on Catalin + Deco Radios
Ref: MB135
Deco Radio: The Most Beautiful Radios Ever Made by Peter Sheridan is a sumptuous photographic display of 350 of the most beautiful radios ever made. This is the untold story of how radio was the medium for industrial designers to bring Art Deco syling and color into the home… plus a superb photographic gallery of over 300 rare and desirable radios to inspire the collector in all of us. If you're a lover of design and of beautiful things from the past then these 80 year old radios will astonish you with their elegance, vibrance and modernity.
This great hardcover 12" by 9" book contains 380 brilliant photos + engaging text, this book presents some of the rarest and most beautiful catalin, bakelite + wood radios ever made for home or workplace. The advent of the small, mantle or tabletop radio in 1930 gave a huge impetus to the spread of radio, not only allowing multiple sets in the home, but changing the listener from the family to the individual. This book highlights a small subset of tube radios that incorporated new styling, materials, and approaches to consumer marketing in the 1930s and 1940s. Until now they have been underrated by many radio enthusiasts, and largely unrecognized in the world of Art Deco and Industrial Design. The radios of 35 industrial designers, including the luminaries of streamlining in the USA and UK (Loewy, Bel Geddes, Teague, Van Doren, Vassos, Coates, and Chermayeff) are identified + examples from 15 countries are stunningly displayed.
The books author Peter Sheridan is a respected historian, lecturer, author and collector. He has written a number of monographs on Art Deco and lectured at Art Deco World Congresses in 2007 and 2013. Peter Sheridan is also the author of the highly acclaimed book 'Radio Days – Australian Bakelite Radios' (2008) is the standard reference for Australian radio collectors.
This book may be purchased on-line or at your local bookseller.  Information on the book can be found by going to DecoRadio.com or by searching: Deco Radio: The Most Beautiful Radios Ever Made by Peter Sheridan
I highly recommend this book for collectors of Art Deco radios or for new collectors who want to research and learn prior to buying radios.
Publisher: Schiffer Publishing, Limited ©2014