Art Deco Catalin Green + Tortoise Laminated New Haven Clock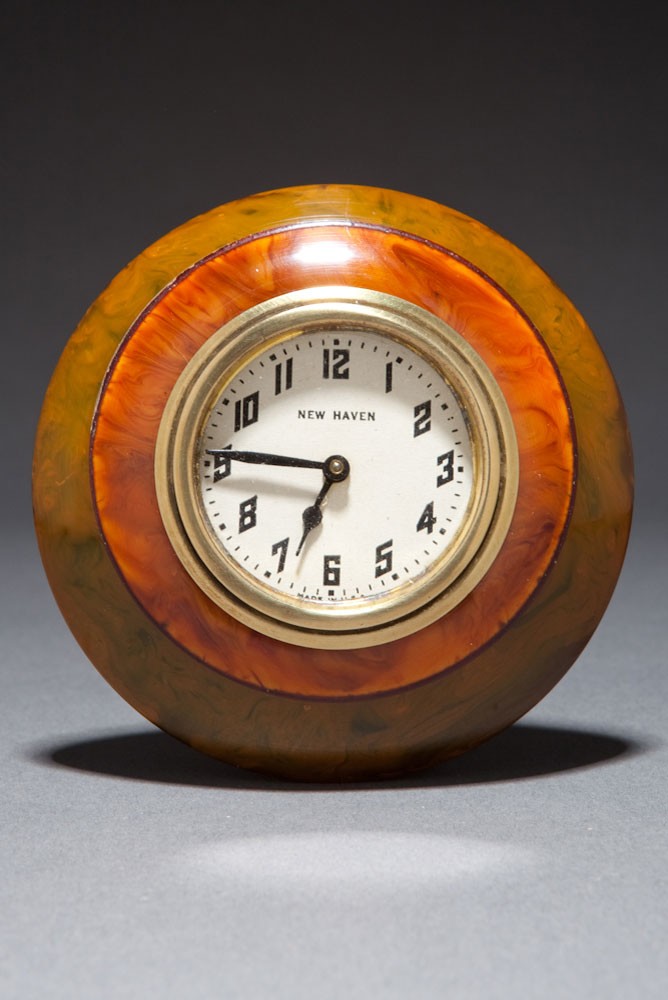 Seldom Seen Flying Saucer Shaped Clock
Ref: CL102
Beautiful Art Deco 1930's small flying saucer shaped laminated Catalin marbleized green and tortoise shell New Haven wind-up desk clock. The flying saucer shape of this clock is unlike any others that I have seen. Clock sits on a base that makes it look as if it were floating at a slight angle.
Clock case has no cracks, hairlines, burns, or repairs and is currently working. Clock face is original and in good condition. Brass dial surround and back is bright and only has a small amount of corrosion on the inside of dial glass.
Measures: 4.25" round by 1" deep. Vintage clocks are not guaranteed to keep accurate time and to continue working after shipping.
Price: $700.00